Grand Herringbone draws inspiration from the wintery wool and horsehair canvas of traditional tailored outerwear. Featured in monochromatic beige, Grand Herringbone is defined by rich texture rather than the shimmering shades often seen with this classic zigzag weave. Ageless yet modern, Grand Herringbone combines linen, cotton and viscose and has undergone water-repellent treatment for all-weather readiness on the go.
Teamed with sturdy full-grain vegetable tanned black bridle leather and gold-finished brass hardware, including Mismo's signature sailor's hooks, Grand Herringbone offers a modern and graphic sense of contrast. A natural companion in the office, spa, marina or wherever the day invites you.
Adding a little nautical nostalgia to its cosmopolitan practicality, the two tote bags M/S Seaside and M/S Consort pairs Grand Herringbone with royal blue cordage used for swing-along handles and shoulder straps.
"A stunning classic textured textile in linen with a herringbone weave that evokes refinement and longevity"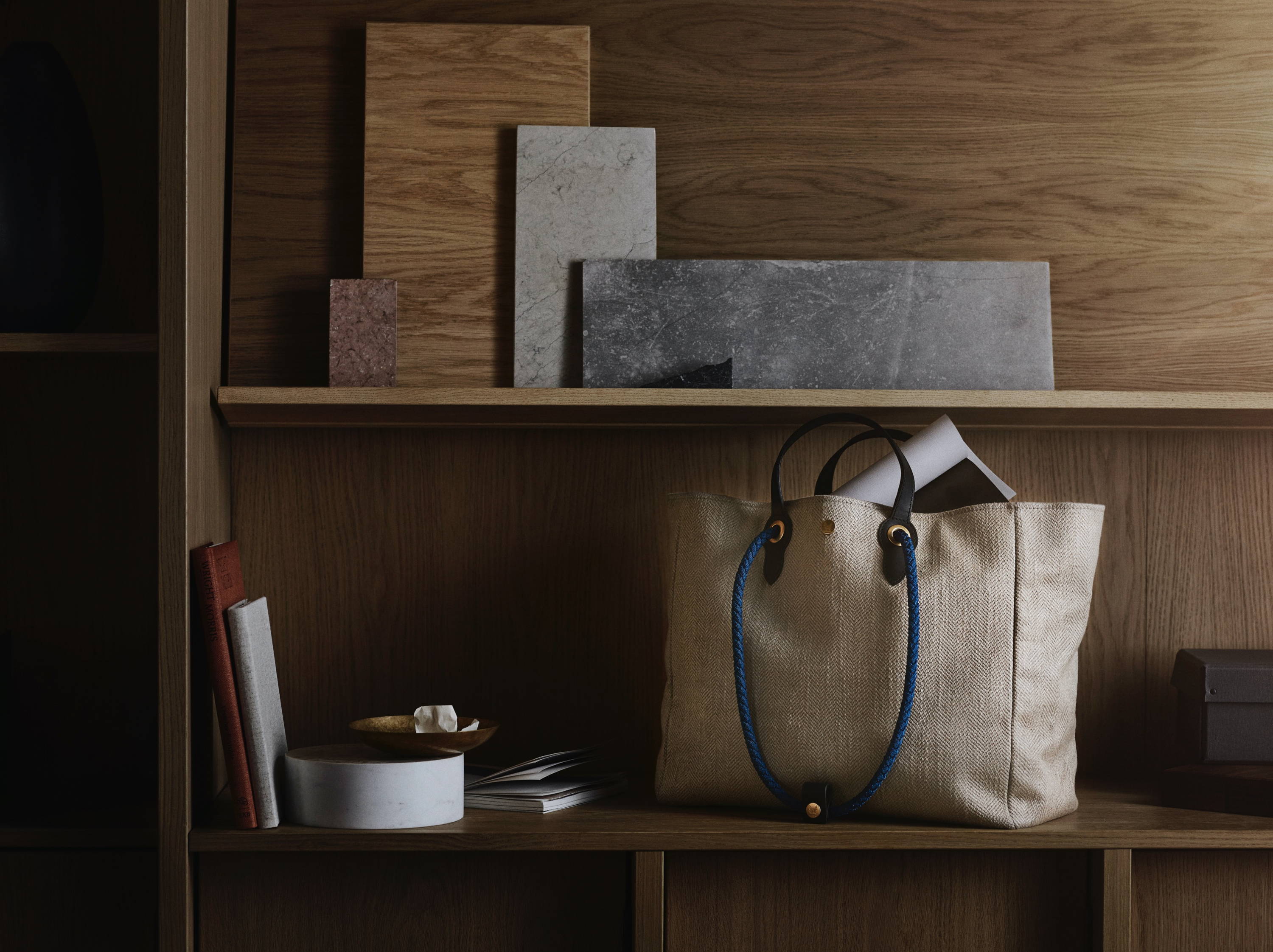 Shop Grand Herringbone Collection